Camp Out In True Outback Wilderness
*Bush campsites closed until May 1st, 2022, due to possibility of thunderstorms*
If you dream of an authentic camping experience with the outback all to yourself, our wilderness camps will be just the ticket.  Suitable for high clearance vehicles and caravans, these locations are great for campers searching for the perfect site to connect with nature unplugged.  Tents, bedding and chemical toilets are available for hire.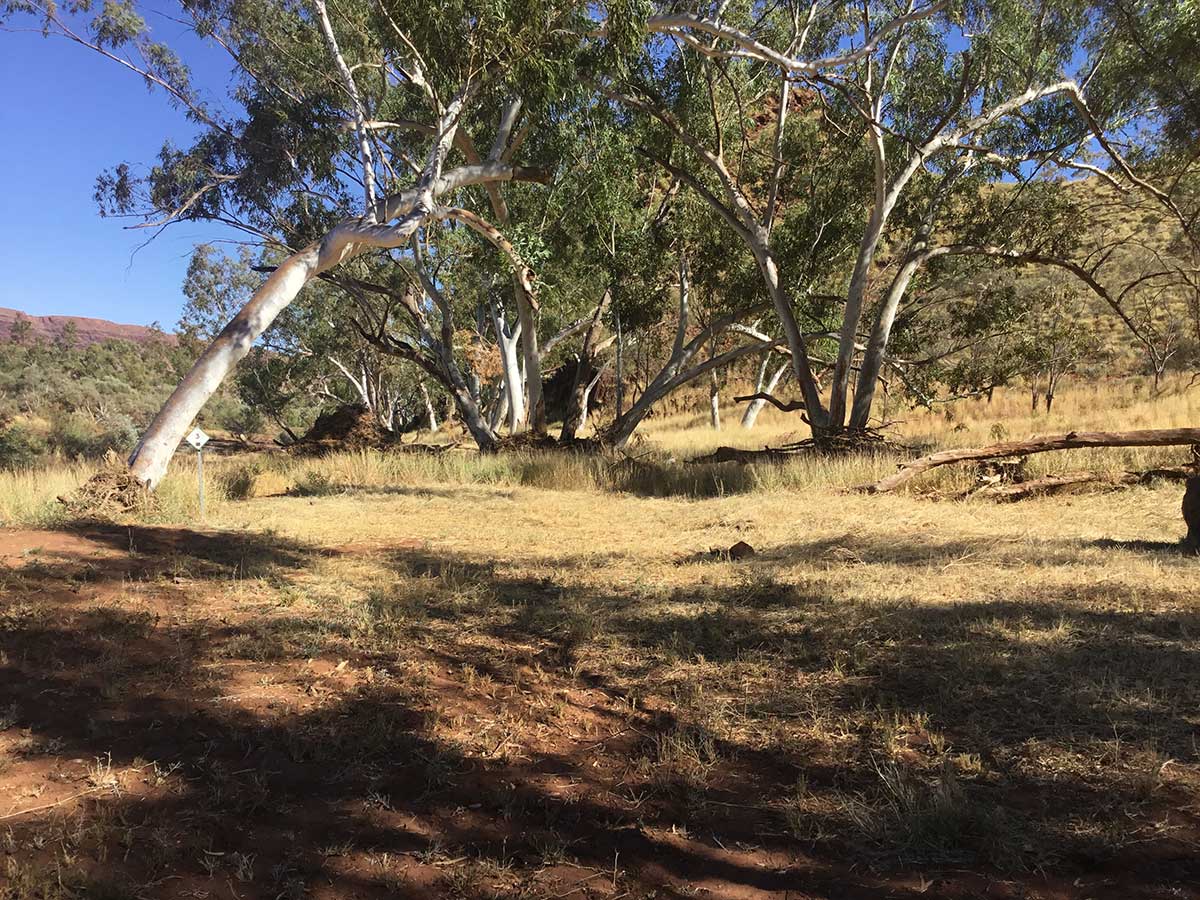 ---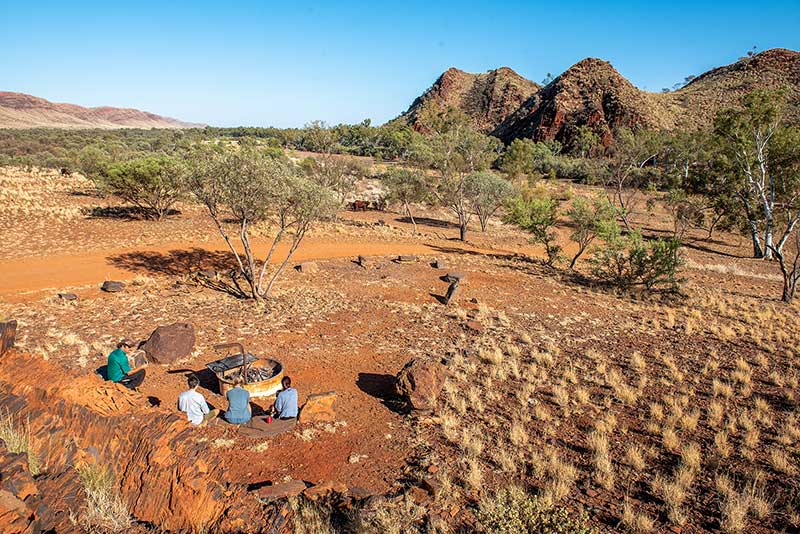 WOONGARRA POOL CAMPSITES
One of our favourite locations on the station is the naturally formed Woongarra Pool on the Beasley River. Here, we have 6 large designated campsites adequately spaced for privacy, but can also comfortably accommodate a small group.
A communal bush shower and long-drop toilet are provided and each site has a small campfire ring. The 'Bush Kitchen' is located nearby with a large fire pit and sweeping views of the range. High vehicle clearance is required and 4x4 is recommended.
Swimming and bushwalking trails are located nearby, with the understanding that this is a remote location and all activities by guests are at their own risk.
Nightly rates from:
$20 p/n (1st person)
$20 p/n Extra Adult
$10 p/n Extra Child (6-15 yrs)
Children under 6 years are Free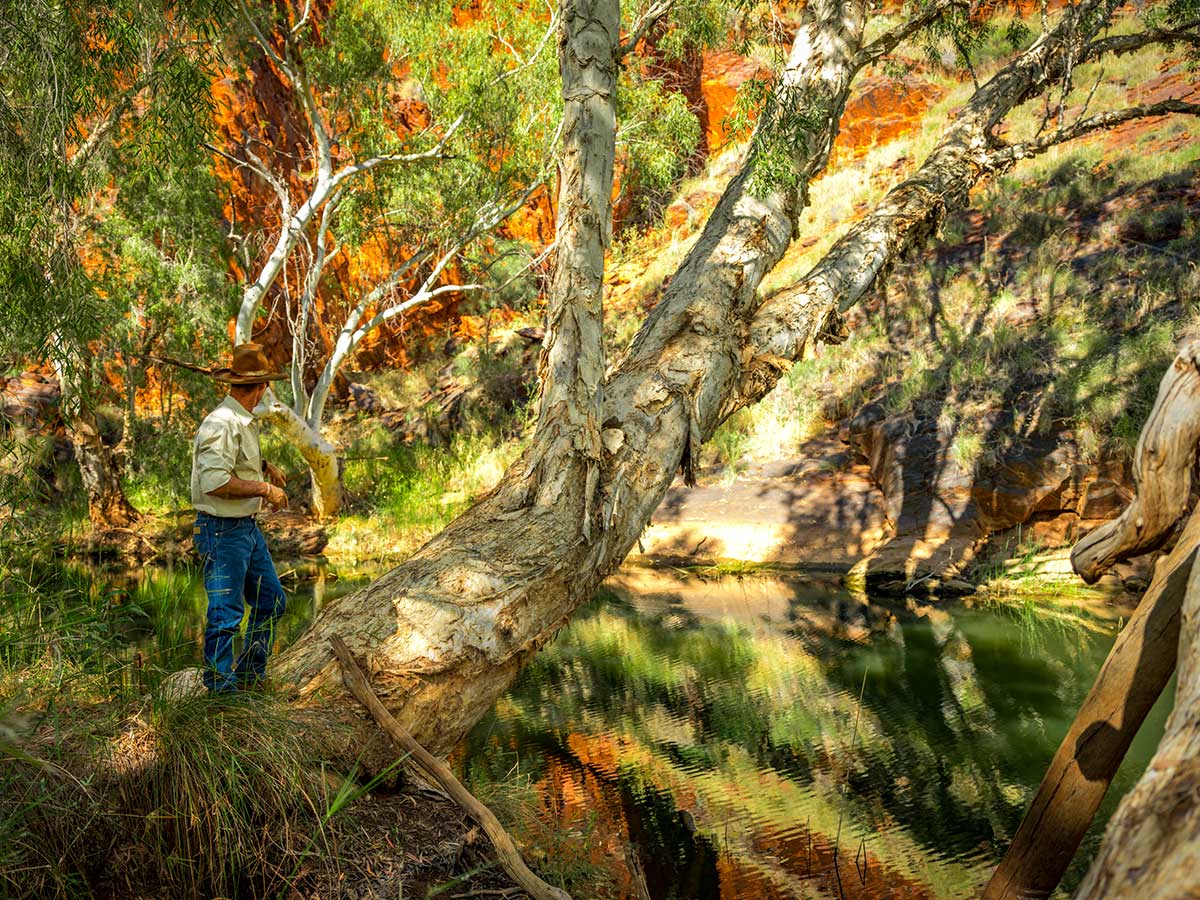 ---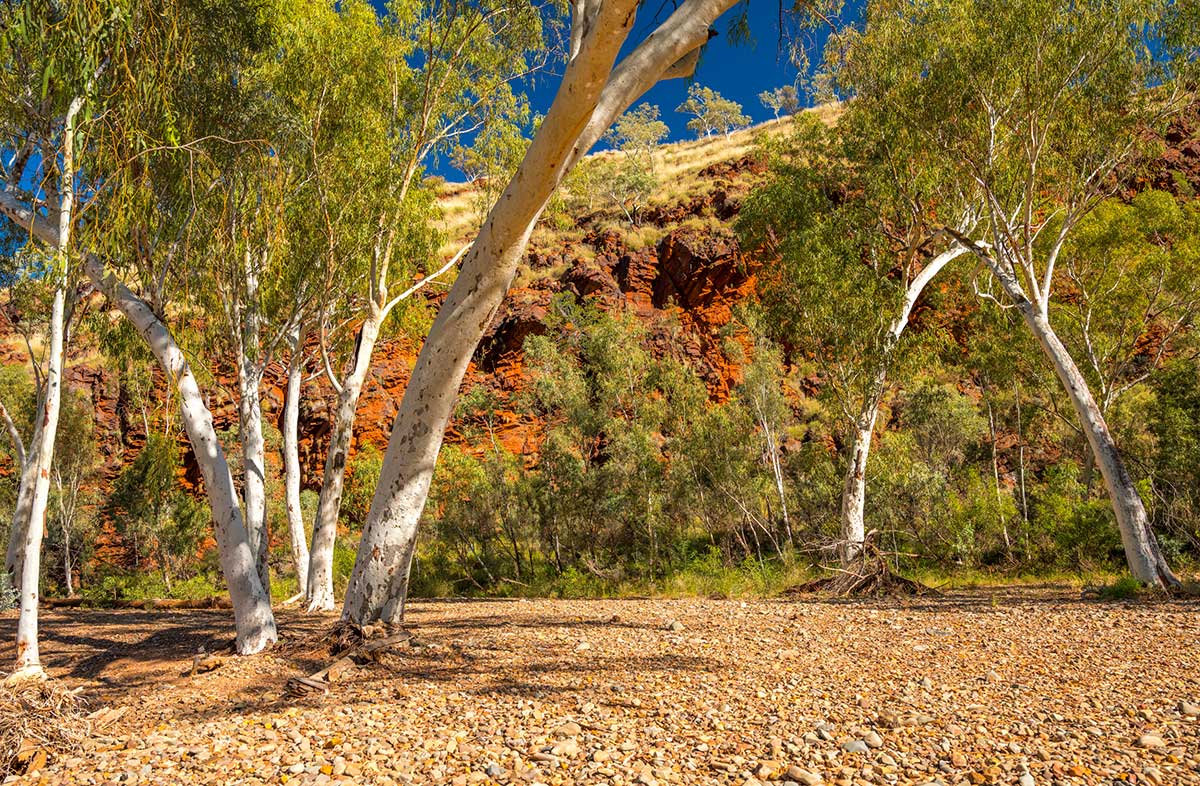 MUSSEL POOL CAMPSITES
In the heart of the Beasley River Gorge we have 5 wilderness camping sites located on the rocky riverbed, just a short walk from the Mussel Pool swimming hole. Summer rains replenish the ground water in this location and the highlight attractions include following the walking trails to Mussel Pool Look Out and Perentie Fall.
All campers at Mussel Pool Campsite must have their own chemical toilet to protect our unique wetland. Portable Toilet Hire available when you book your campsite. On the way into the Mussel Pool campsite, a few kilometres down stream, just before you drive across the Beasley riverbed, there is a bush shower and toilet at Woongarra Pool which you are welcome to use. A small fire ring is provided at each campsite.
Nightly rates from:
$20 p/n (1st person)
$20 p/n Extra Adult
$10 p/n Extra Child (6-15 yrs)
Children under 6 years are Free



Check-in at the Cheela Plains Station Stay reception is required before 2pm to ensure you are set up before dark.  You will be provided with a map and key to a locked gate and map.  A $20 key bond is payable on arrival.
Your gate key needs to be returned to the Cheela Plains Station Stay reception by 11am on your day of departure where you can collect your key deposit.
We are passionate about protecting our ecosystem for future generations to enjoy so we ask everyone to please observe trail signs and stay on the tracks.