FREQUENTLY ASKED QUESTIONS
The name 'Cheela; can be found on the very first maps of the area as 'Cheerlah' which is an aboriginal name for calcrete. The Cheela Spring flows out of a calcrete creek bed which is most uncommon for the area. We assume that over the years as maps were updated, the spelling migrated to Cheela.
We are open to tourists seasonally from 1st April to the 13th October 2024.  We are open to resource exploration and road crews year round.
The station is 188,501 hectares or 1,885 square kilometers or approximately 500,000 acres.
Numbers of cattle vary on the station depending on rainfall. There can be none if we feel the landscape needs resting due to low rainfall or as many as 6,000 head in a good season.
This is an extremely fragile rangeland ecosystem that requires careful rest of the pasture so our herds of cattle may be kilometres away being constantly moved to fresh pasture across the 188,000 ha of the station.
Cheela Plains has long been a gathering place of people and cultures coming together. The pastoral lease encompasses four indigenous language groups: Puutu Kunti Kurrama and Pinikura Yinhawangka, Bunjima and Jurruru.
Cheela Plains Station acknowledge Aboriginal Elders past, present and emerging.
Pets are allowed, but should be on a leash at all times. Please be aware that poisonous 1080 baits are used on the station. When visiting the Beasley River Gorge, we advise keeping pets close to you and muzzled.
No drones are allowed at the Station Stay. You can however use drones on the 4X4 Self-Drive Safari and the wilderness sites. Please be considerate of others in the area who may not wish to be photographed.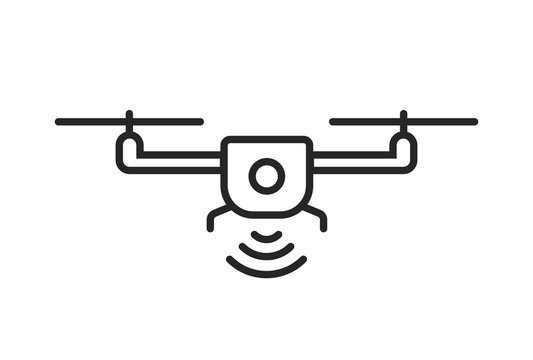 Yes, we sell caps, t-shirts, RB Sellars work shirts, magnets, stickers, tea towels, cattle tag key rings, bottle openers and hat pins.
The Red Plains café is open from April 1st to mid-October. Red Plains Dining is open to seasonal tourists from April 1st to mid-October and open to corporate guests all year round.
During the tourist season, the café is open from 7:30am - 2:30pm and offers sweet and savoury pastries and cakes made by our pastry chef, Kristel. Toasties, wraps, sandwiches, barista coffee, pots of tea and cool drinks are also available.
Yes, Red Plains Dining is available Thursday – Tuesday (6 nights a week). One menu is served for dinner each evening, excluding Wednesdays, at 6:30pm in the Red Plains Café. Experience authentic, rustic, outback cuisine by Chef Tonis, which includes a main, dessert by Kristel and one complimentary drink (beer, wine or soft drink). BYO alcohol for additional drinks. Dinner bookings are limited to availability. The Red Plains Café is closed for dinner on Wednesday nights. On Wednesdays we have burgers around the campfire.
Due to our location and limited kitchen space, we may not be able to cater for all special requests. A minimum of 24 hours is required to consider the request. Unfortunately, we are unable to cater for coeliac disease and advise against dining in the Red Plains Cafe.
We recommend you make a booking online to secure your site/room. School holidays can be particularly busy and to ensure you have a safe location to camp the night we highly suggest you take advantage of our online booking system. Full payment is required at the time of booking. To book in please click this link:
https://book-directonline.com/properties/cheelaplainsstationstaydirect
We accept all major credit cards, cash and direct debit, although we prefer payment by card.
Campground guests can check-in from 11am.
Room guests can check-in from 2pm
Wilderness Camp guests can check-in between 11am and 4pm ONLY. Check-ins after 4pm are not allowed due to safety reasons and comfortability of guests getting set up before dark. Wildlife and livestock roam the roads from late afternoon and into the night causing hazards if driving after 4pm.
The Station Stay Campground has a communal fire pit which is lit between 5:00-5:30pm, subject to weather conditions on the day. No personal fires are allowed.
However, the wilderness campsite bookings are allowed to have their own fires in the drums provided. Firewood can be collected by hand from dead wood in the area. Cutting and chopping down branches and trees is strictly forbidden. (no saws allowed).
We have unpowered sites around the shaded grass oval. The grass oval bookings have first preference. If you would like a site in full sun for charging batteries, please request a drive through site away from the grass oval.
Specific site requests are granted on a first come, first serve basis. When making your booking, please include your requests for specific sites or wish to camp next to friends (with their names) in the comments section. We may not be able to shuffle bookings around to place friend or family groups together without prior notice.
One vehicle per site with a maximum of six guests are allowed at Red Plains Campground. The wilderness campsites also have a maximum of guests per site, but the number of vehicles varies depending on the size of the site.
Refer to the photos on the online booking page for specific information about each site: https://book-directonline.com/properties/cheelaplainsstationstaydirect
If travelling with more than one vehicle for any campsite, please write in comment box so we can assign campsites appropriately.
Yes, when making your bookings please write in the comments you are in a tent as some sites are better suited to tents. When setting up on the grass, please make sure to pitch as close to the edge as possible due to the oval being a communal area for games, relaxing and camping.
Yes, chemical toilets are required at Mussel and Nummana Pool campsites. A drop toilet and cold shower is available at Woongarra Pool campsite.
We have two chemical toilets for hire. It is a first in first served system so make sure you book the toilet when you make your online booking. The rate is a one off $40 fee.
Yes, some of the campsites are situated in the Beasley Gorge riverbed. Camping in the wilderness sites is limited to the period between May 1 – Oct 15 to avoid heavy rainfall events. Day trips are restricted any time of year when rain is forecast or imminent.
Generators are not permitted at the Red Plains Campground. If you require power, book a powered campsite which will be subject to availability. Generators are allowed at the wilderness campsites but please be respectful of others camped nearby.
Cheela Plains Station has a smoking area behind the muster point next to the exit. This is the only site where smoking is allowed.
Yes, please test out our iconic BBQ plate that swings across over the fire pit.
The camp kitchen has a fridge/freezer, kettle, toaster, two burner gas cooker, a small array of utensils and fire pit with a hot plate.
We have five washing machines on site that take gold coins up to $5. Washing powder, pegs and coins are available from reception.
Yes, we have potable water that comes from an underground bore which is high in calcium. There are taps located at the Station Stay for guests to fill caravan tanks.
Guests can also access one of our three filtered water taps to fill one, five litre water container per guest.
Your grey water can run onto the lawn, ground or trees.
No. The nearest dump point is located at the 24-hour rest stop located 2km west of the station entrance. You can also visit our "Travel Information" page on our website for more dump points in the area.
There is one tap designated for car washing near the EXIT sign.
We have Containers for Change bins for 750ml personal drink containers at the station. Tom Price also has a Containers for Change depot in town. Be on the lookout for bins with the 10 cent drink bottle.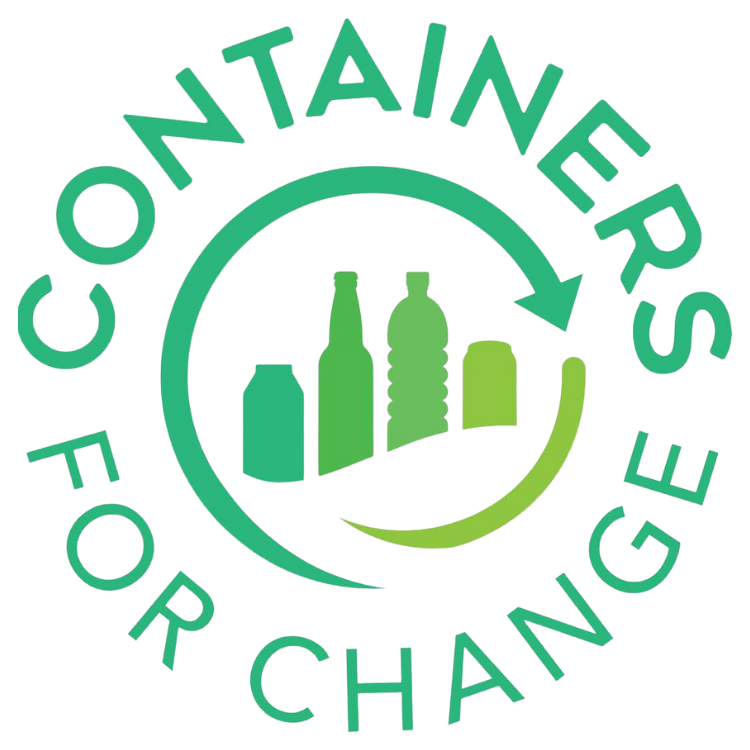 The station stay has large bins to dispose of rubbish. There are NO rubbish facilities at the Wilderness campsites. Practice minimal impact camping at the gorge. Do not leave any rubbish behind. Do not place items on your campfire that will not burn or will leave toxic waste. 'Leave only footsteps. Take only photos'.
No. Our horses are valued members of our Station family. However, you may see them being ridden from time to time
We have 4X4 self-drive tours to two locations, The Beasley Gorge and The Cheela Spring. Allow at least 3 hours return for each tour. Departures are prohibited after 2 pm.
If you stay two or more nights in a campsite or one or more nights in a room you will be given a complimentary map of the 4X4 Self-Drive Safari map to explore the station tracks. If you are only staying one night in the campground or just out from town for the day, the fee to obtain a map and head out for the 4X4 Self-Drive Safari is $20 per vehicle.
It is a great way to explore the ancient geological landscape in the heart of the Pilbara. The Beasley Gorge also offers swimming, walking trails and the chance to see wildlife.
Please note, we do not offer any guided tours.
The entrance to the Beasley River Gorge is about 22 kms from the Red Plains Campground on the bitumen. From there it is an unsealed road, 10 kms to Woongarra Pool and about 12 kms to Mussel Pool.
Walking trails from the Station Stay include the Sunset Lookout which is an easy 30 minute walk from the Red Plains Campground and offers sweeping 360 degree views of the Cheela Plains to the south and the foothills of the Hamersley Ranges to the north. The Cave walk is an easy 6km return hike. Allow a two hour return.
From the Beasley Gorge there are three short trails marked on the map. The Wall is a 300m return. Perentie Fall is a 600m and Mussel Pool Lookout are both 600m return hikes.
Unregistered and registered recreational all-terrain vehicles, motorbikes and buggies are prohibited from entering Cheela Plains Station.
Cheela Plains Station does not sell fuel. The nearest fuel to the west is 180 kms at Nanutarra Roadhouse and to the east is 94 kms in the township Paraburdoo.
For more information and helpful links, head to: https://www.cheelaplains.com.au/travel-information/
Paraburdoo is the closest town at 94 kms east. Travel time is 1 hour on a bitumen road from Cheela Plains Station.
Tom Price is the second closest town. We recommend driving to Tom Price via Paraburdoo which is 170 kms (approximately 2 hours).
For more information and helpful links, head to: https://www.cheelaplains.com.au/travel-information/
If one of our team members is available, we can offer minor vehicle and tyre repairs. The rate is $2 per minute with a minimum of 20 minutes ($40). Tyre plugs cost $10/packet. Other parts vary in price depending on the market value.
Alternatively, the nearest mechanic is in Paraburdoo.
For more information and helpful links, head to: https://www.cheelaplains.com.au/travel-information/
Yes, snakes are seen year round all around the property. When walking around at night please make sure you have a torch and are wearing enclosed shoes.
If you see a snake stay calm and move out of its way. Do not try moving in close to "check it out" or take photos.
If you or a member of your group are bitten by a snake. Please remain calm, dial 000 and follow proper protocols. Paraburdoo is the closest hospital but follow the guidance of the medical professionals. Do not move about, run or panic. You need to stay calm, relax and slow your breathing. Reception and the Red Plains Café are equipped with snake bit kits.
Yes, we can provide basic first aid and we do have access to the Royal Flying Doctor Meical Chest and emergency services line. We always recommend trying to get yourself to Paraburdoo hospital in the case of an emergency. However if symptoms come on quickly and suddenly, we can help.