Beasley River Gorge Time Trail
The Beasley River Gorge runs through our property, which allows our guests to have private access to this amazing place that provides a unique window into the ancient geological formations of the earth.  Geologists have followed the origins of Karijini National Park back to the Beasley River Gorge.  This self-drive trail is truly spectacular and we are honoured to share it with our guests.
Highlights include:
Exclusive access to Cheela Plains private gorge country
Map and trail notes detailing the unique geology of the Beasley Gorge
Swimming at Mussel Pool
Visit The Wall & Perentie Fall
Why is the Beasley Gorge so significant?
The Beasley Gorge demonstrates a continuous succession of rocks that record the rise of oxygen in the Earth's oceans and atmosphere more than 2700 million years ago.
This area represents a visual timeline for the 'Great Oxidation Event'.  Until this time, the earth's atmosphere was rich in carbon dioxide and methane.  Geologists hypothesise that over a period of 400 million years, the earth's atmosphere became oxygenated, leading to the evolution of complex life forms. 
Your Time Trail starts at Peaimatha Soak, where volcanic rocks mark the beginning of the oxidation process.  Our trail notes will guide you to evidence of underwater eruptions and the resultant formation of river boulders at the Mussel Pool campsite.  Here, you can also see the banded layers of rock walls rich in dark iron from which the world-famous Hamersley iron ore deposits are derived.
The self-drive trail is approximately a 70km return from the campground.  A full day is recommended to explore the walking trails and swimming holes.  Moderate fitness is needed for uphill hikes and swimming is permitted at your own risk.  See our team in the Red Plains Cafe for an assortment of sandwiches and wraps available for purchase for a packed lunch.
---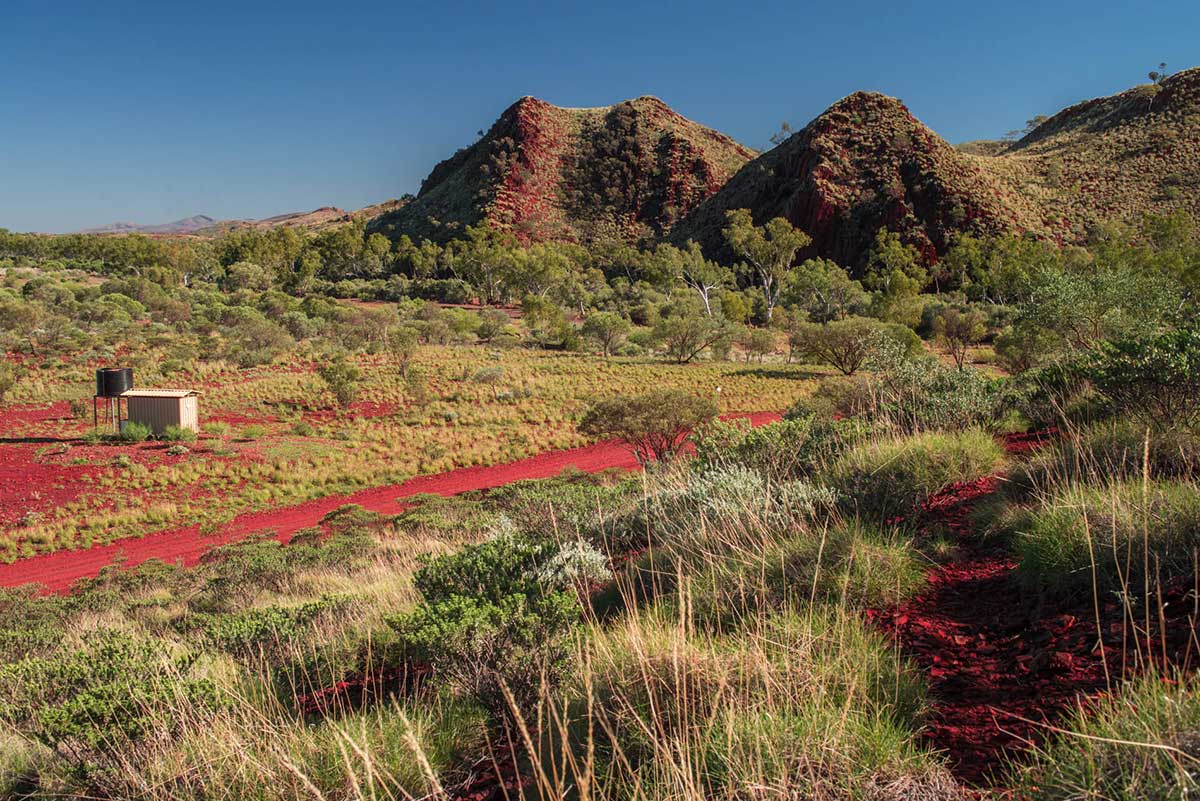 ---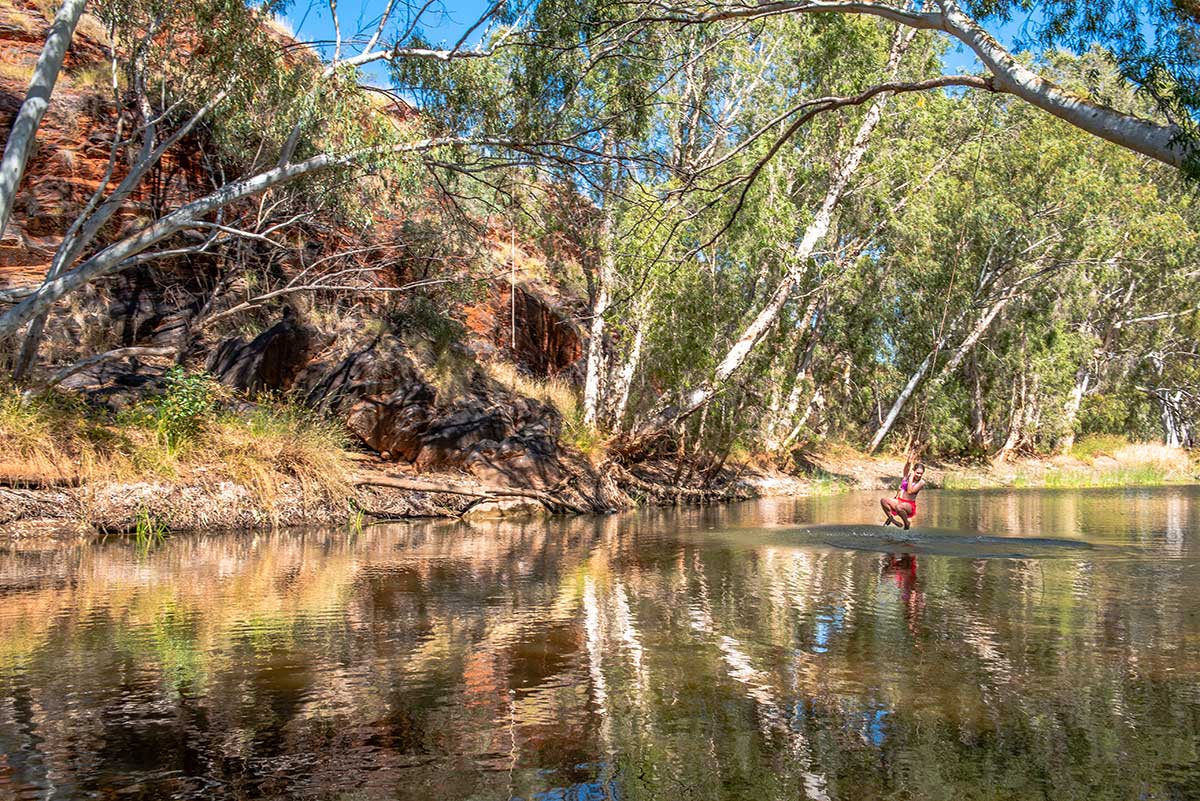 Access to the Gorge requires a permit. It is complementary if staying two or more nights. If staying only one night, the access fee is $20 per car load.
Please take special note of the guidelines provided with your permit when accessing the area. Following these guidelines enables us to continue to make this a safe area and ensure ongoing accessibility for Cheela Plains guests.