The Beasley River Gorge runs through our property, which allows our guests to have private access to this amazing place that provides a unique window into the ancient geological formations of the earth.  Geologists have followed the origins of Karijini National Park back to the Beasley River Gorge.  This self-drive trail is truly spectacular and we are honoured to share it with our guests.
Highlights include:
Exclusive access to Cheela Plains private gorge country, map and trail notes detailing the unique geology of the Beasley Gorge, swimming at Mussel Pool, visit The Wall & Perentie Fall.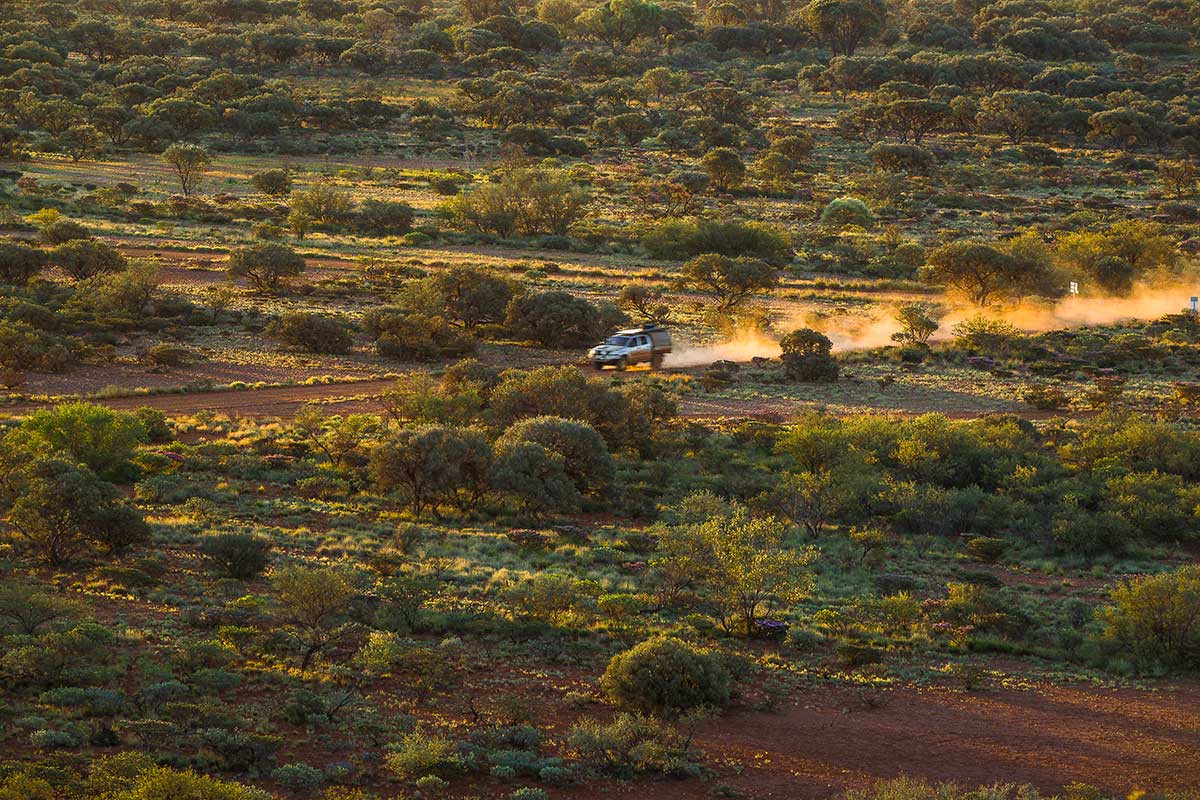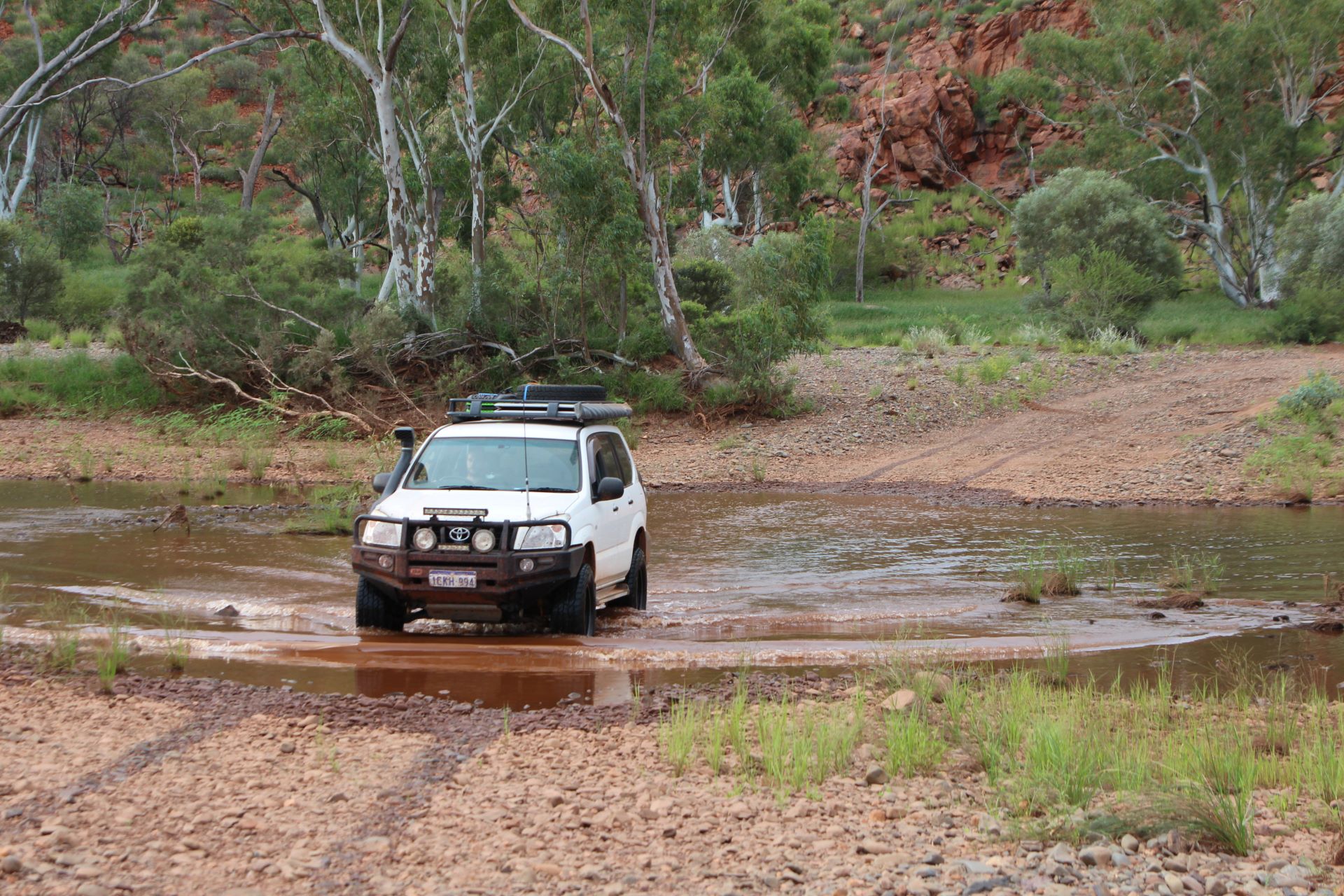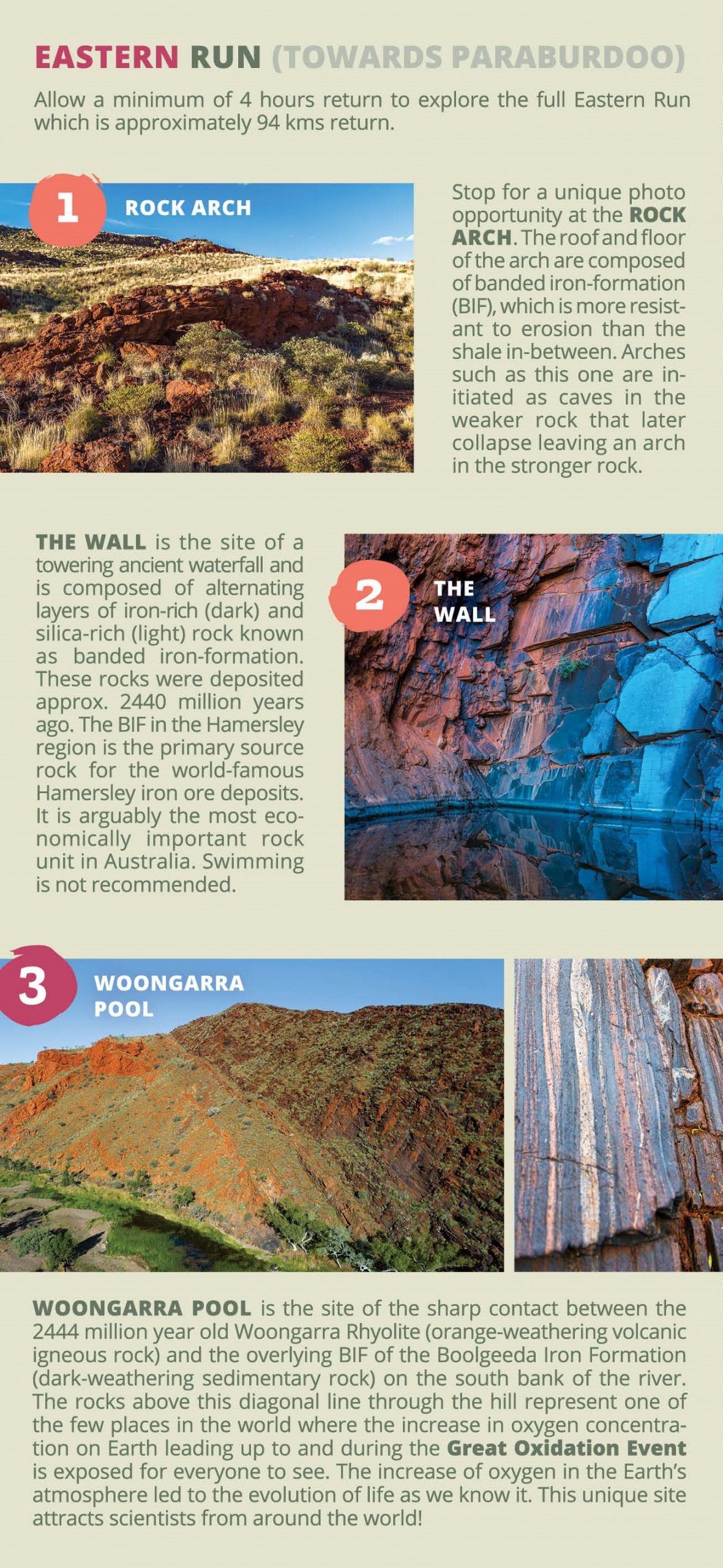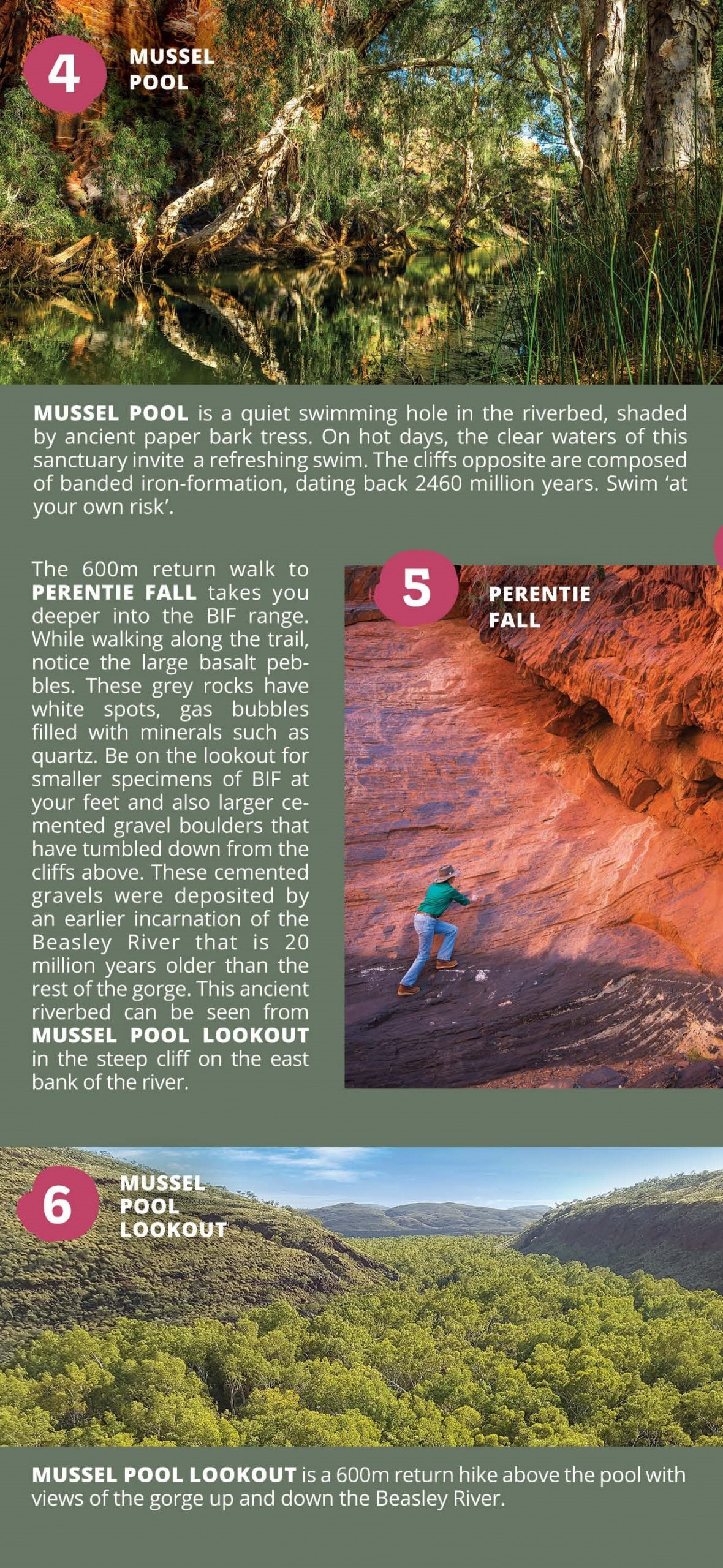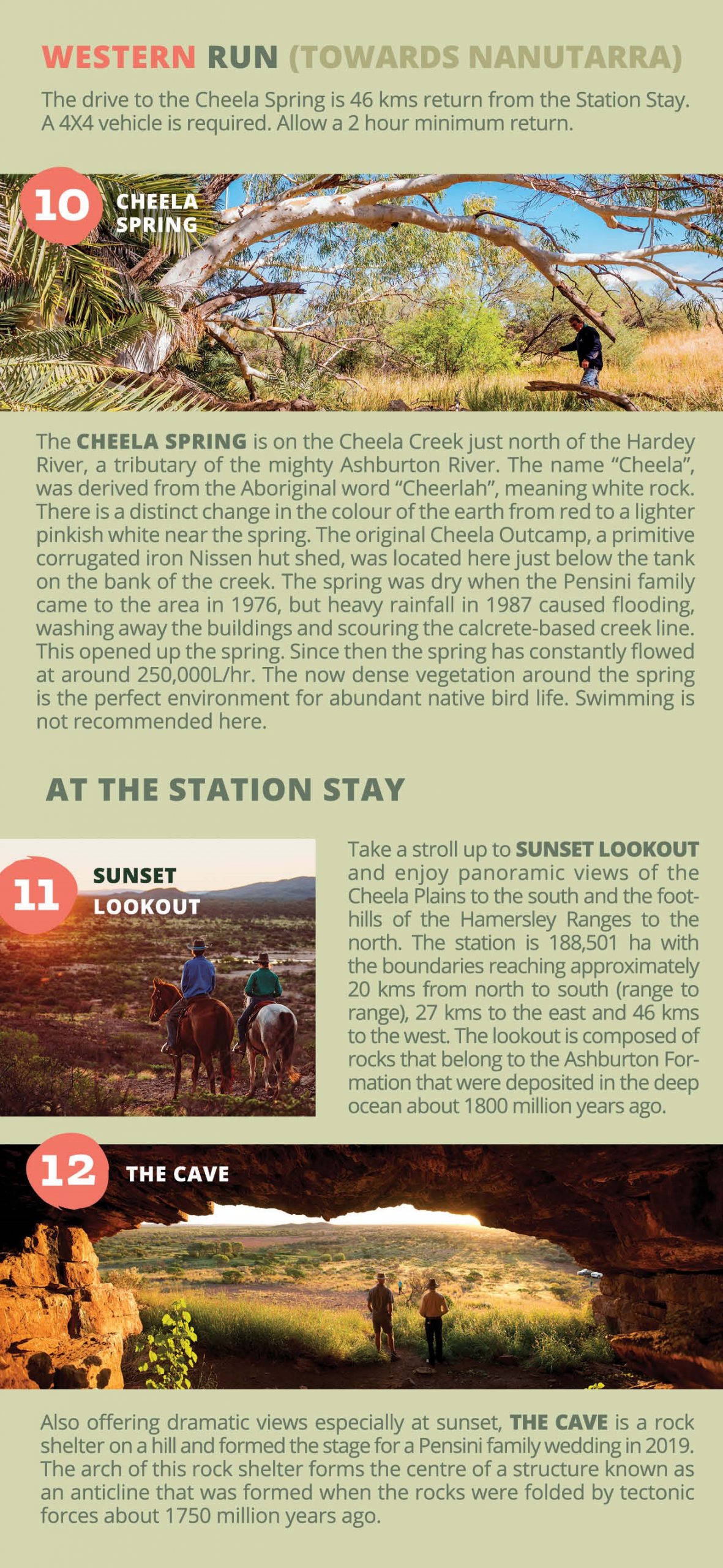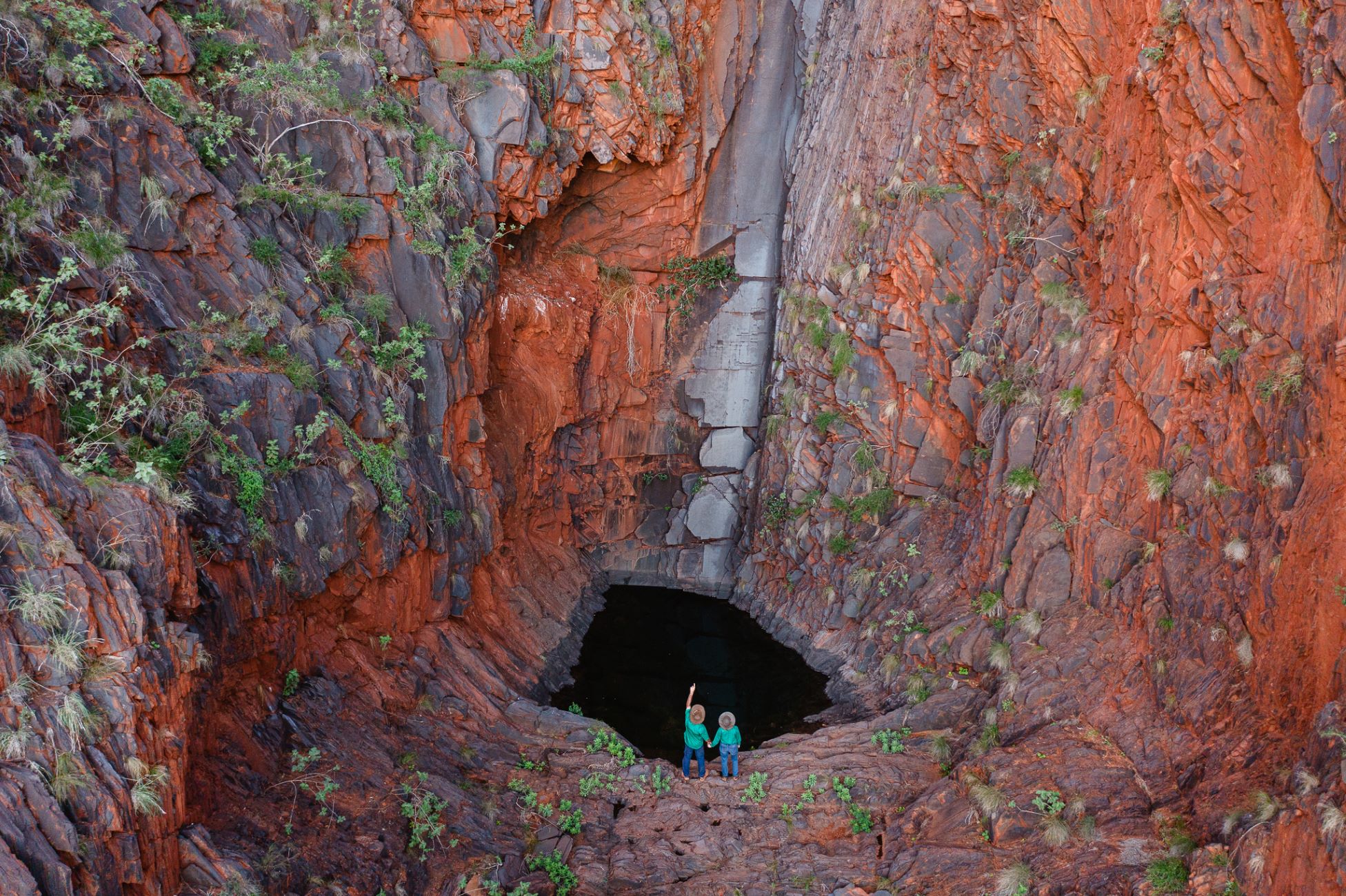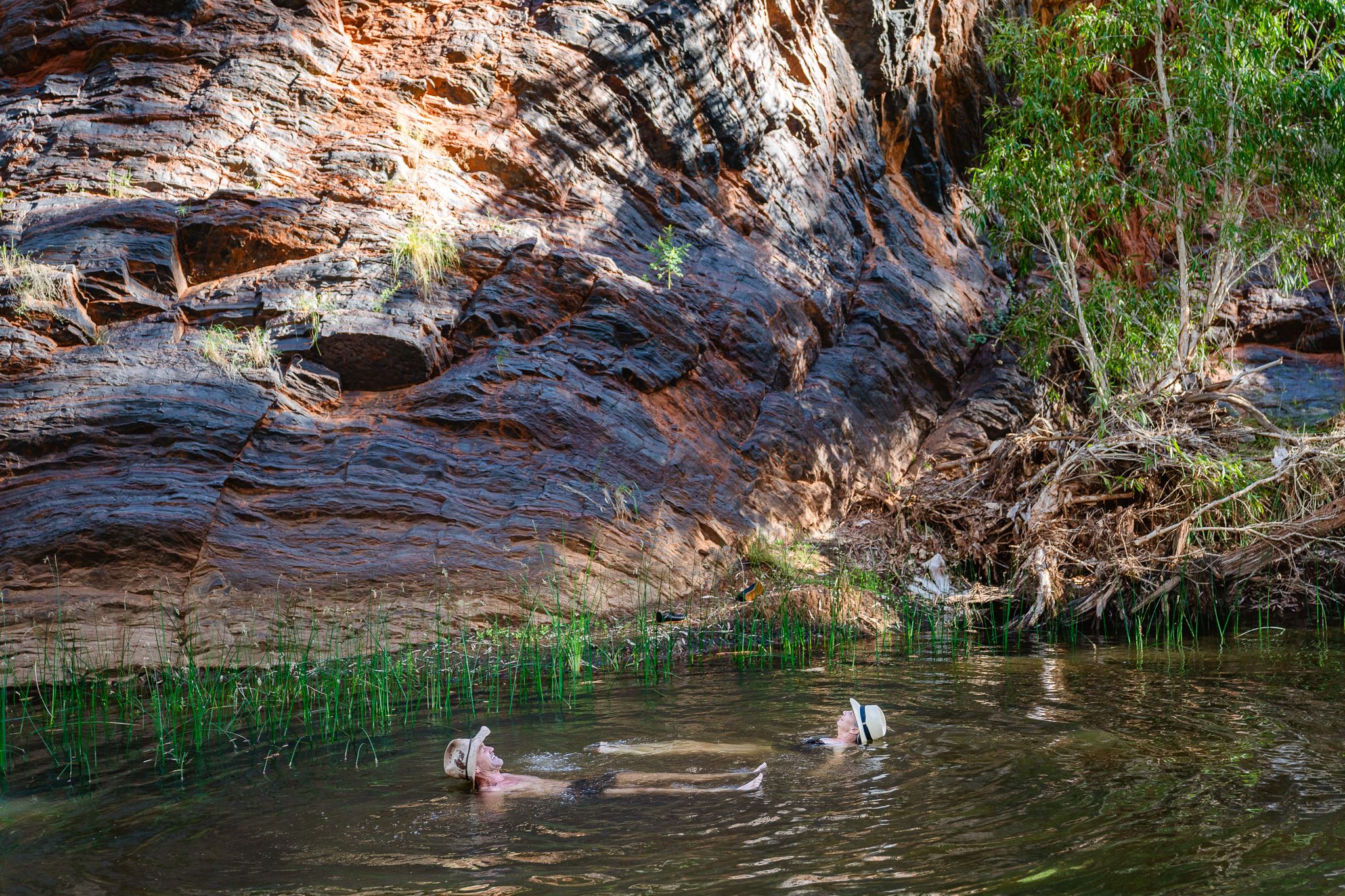 Access to the Gorge requires a permit. It is complimentary if staying two or more nights. If staying only one night, the access fee is $20 per car load.
Please take special note of the guidelines provided with your permit when accessing the area. Following these guidelines enables us to continue to make this a safe area and ensure ongoing accessibility for Cheela Plains guests.